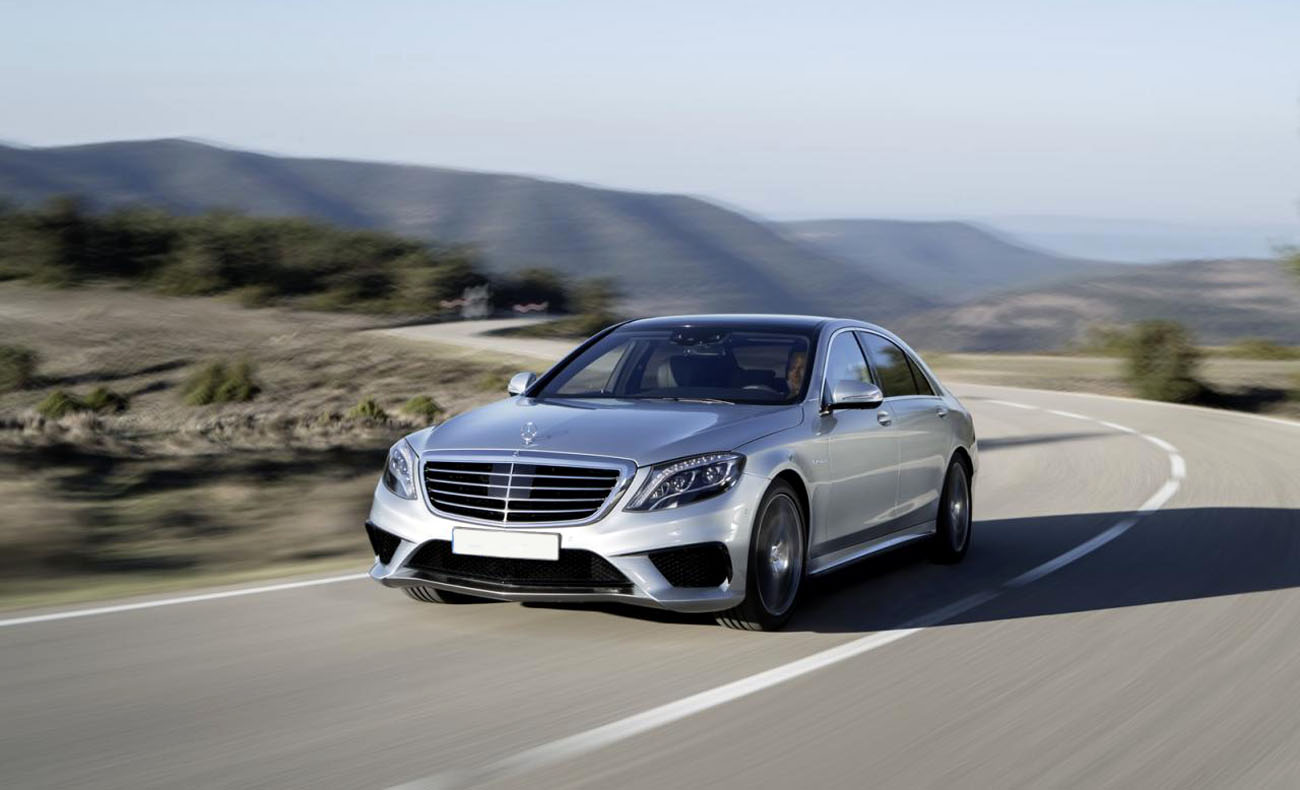 Distinctive features of car's operation in USA. 10 myths
There are many different opinions concerning car operation in the US. A lot of them are not more than myths. Nevertheless, the most popular and common of those myths should be examined along with distinctive features of operation of cars in the US.
Myth 1: In USAcars are sold only in a luxury option set. As Americais a highly developed country with lots of great opportunities, many cars come in a great basic set with a very good set of options. For example, manual transmission is much more rare in the USthan in Europeor the CIS, even though Americans are familiar with automatic transmission for a long time already. Besides that, leather car interior and air conditioners were installed in American cars much earlier than these options were installed in cars on our continent.
Myth 2: Screws and nuts in American cars have the inch thread (meaning that the thread differs from the similar European analogs). Since 1971 in all American cars identical European thread is used. In 1971 Industrial Fasteners Institute
had offered to the International Organization for Standardization (ISO) an improved version of metric system of fasteners which later became the international standard for the metric thread.
Myth 3: All Americans are careless, don't keep their cars clean, throw trash inside cars, eat inside cars, and don't even clean up after themselves.
It happens pretty often that those cars which are purchased by our compatriots from the US, are sold without sufficient pre-sale preparation. For these specific cases exists a term called "As is", which means that in what condition the car was taken from a car accident, for example, in the same condition it is presented at the auction. Or if a car is bought from a regular American, more often it will be on sale "as is".
However, if you purchase a car from a dealer, as a rule, dealer's cars have a pre-sale preparation – washing, polishing, interior cleaning, etc. Among other things, pre-sale preparation influences the final price: "as is" cars are sold cheaper than cars, prepared for sale.
Myth 4: Americans don't take seriously planned car servicing (oil replacement, filters, etc.) Some rare cases like that exist, as well as in any other country in the world. Nevertheless, it should be said that Americans are serious about their car servicing because the loss of guarantee and all the repair works will cost them a lot.
Myth 5: American cars are filled with 80-th gasoline. In USAfuel identification mark is different, and there is no exact table of compliances with our identification marks. According to practice our 92-nd or 95-th gasoline is the best choice for American cars.
Myth 6: There is detailed history on all American cars, which is stored in special databases. There really exist such databases called "Carfax" and "Autocheck". It's possible to find a lot of information about particular cars in these databases, for example, records about warranty services, changes of owners, even their mileage and servicing. But, at the same time, it's obvious that the records could possibly be gathered in these databases only if any changes, processed with cars, were witnessed by legal entities (from a car dealership, insurance company, etc.) or police officers, if it's case of car accident. In other words, if a car was in an accident and police wasn't called, there are no records about this fact in Carfax or Autocheck databases. Therefore, information received from these databases, should be taken in consideration, but doesn't suppose to be primary guide in making decision about purchasing a car. For an assessment of the real condition of a vehicle, is better to order an independent expertise.
Myth 7: In the USalmost all cars are pickup trucks, cars with big engine displacement and enormous fuel consumption. Actually, American market of pickup trucks is big and diverse, but at the same time Americans persistently fight against environmental problems and for fuel economy.
Therefore, Toyotahas leading positions at sales in the US. Moreover, there is a big number of car models with hybrid engines presented on the market.
Myth 8: Spare parts for a car from the American market don't suit similar European models. Global car manufactures are intensively switching to production of much more universal spare parts for their car models. However, distinctions can still be often met. But, owing to fast infrastructure developing of the dealers centers and auto-companies, to find or order a necessary spare part isn't a problem nowadays.
Myth 9: Americans are using their cars all day long, wearing them out terribly. As the main type of transport for the majority of Americans truly are their cars, they do drive often and a lot. For some even the way from home to work is a very long distance. But conditions and operation mode need to be taken in consideration. The cars are driven on roads with very qualitative covering, and biggest part from the car mileage is driven "on the route".
Myth 10: All cars, purchased from the US, are either cars been in a car accident or flooded. This is not true at least because market of not damaged, new or with mileage cars is much bigger than the damaged cars market. It should be mentioned, that purchase of damaged cars takes place quite frequently, but in those cases when customer wants to save on the purchase by buying a damaged vehicle, that will get repaired much cheaper. Certainly, the company that is helping with purchasing a car should notify the customer about all the nuances connected with buying a damaged car. The final choice is always made by the customer, that decides (taking in consideration all his possibilities and reasons) which car is more convenient and favorable for him to buy. Many customers initially prefer to purchase damaged cars because of their lower price, for the purpose of their advantageous repair and further resale.